We are continuing our "Life As…" blog series. This time, we had a talk with our DTP Specialist – Max Jin. The aim of his daily work is to produce localized and ready to print content preserving the translated message across all markets. With the rest of the team, he works on DTP for documentation, graphics localization of software and multimedia projects. 
Have you ever wondered how life as a DTP Specialist looks like? If yes, check out our interview with Max.
What does a normal day in your shoes look like?
Max Jin: Normally at 8am, or a little earlier, I take a seat at my desk to start the day. I check my emails and say hello to my manager via Skype. Skype connects those who work from home – like me. Sometimes I have a project to finish from the previous day, but usually I receive new projects each day. Morning time is very productive, so I try to keep working as long as possible, until way after 12:30pm. Then I eat a simple lunch, take a short walk outside, do a few stretches and then continue my work day late into the afternoon. When projects are finished (I always deliver them on schedule) I'll send a message via Skype to my manager to ask if she has any new projects. At 5:30pm I sign off. Occasionally, rush jobs will keep me working late, but that's OK. That is the beauty of teleworking. I can be flexible.
What aspects of your work do you like doing the most?
MJ: I enjoy working on big manuals. Larger projects keep me working continuously, and I get to make use of all of my DTP skills. When finished, I feel a strong sense of achievement.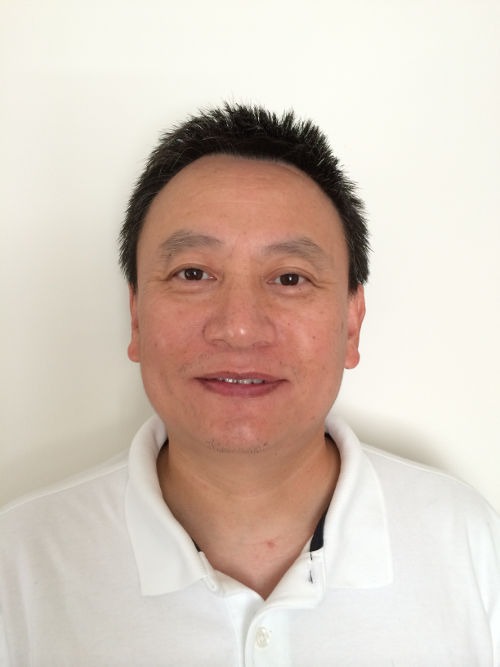 What are the daily challenges DTP Specialist experience?
MJ: Doing many different small jobs in the same day is challenging. Small jobs may be easy, but they actually require more time and attention to detail. Time management is more challenging when you have lots of small jobs at hand, but I am good at that too.
What kind of experience should a DTP specialist have?
MJ: A good DTP specialist must be versatile, multi-skilled and ready to accept many different jobs with many different requirements from many different clients. As a DTP specialist, I would never reject a project, no matter what. If a job is challenging, I still accept it, study it and get it done.
What is the typical process when a client requires DTP work?
MJ:
Have a clear understanding of what is required from the client.
Check all the files to make sure the client has provided a complete file set.
Ask the client for clarification, if you are not sure of certain requirements.
Provide a quote to the client for the DTP portions of the project.
When approved by the client, prepare the job for translation and then format the translated files to look like the original English.
Send the DTP job to the client for review and acceptance.
What are some of the more interesting projects you have worked on? 
MJ: One recent project was very challenging because it was in MS Publisher and the target language was Chinese. I am more skilled in FrameMaker and I have only used Publisher a few times in the past. Some functions are very different, but that's OK as I am a quick learner. I spent time on the software and eventually I got the job done on time, while at the same time familiarizing myself with MS Publisher. Not that bad after all.
Have a look at further blog posts from our "Life as…" series:
Argos Multilingual – our mission is to provide high-quality innovative language solutions to our customers while being the most respected business partner in the localization industry. We provide a full range of language translation services that cover all our clients' needs. Contact Us and find out how we can help you with your next translation project!