Bad Data – does data quality really matter?
Join us on March 25 for an exclusive live panel discussion on the phenomenon of "bad data". Register to join for free!
Argos Multilingual is happy to announce that we will be hosting a panel discussion on the phenomenon of "bad data" on March 25 at 4pm CET / 8am MST. The panel will be moderated by Intento CEO Konstantin Savenkov, and the three panelists will be KantanMT KWS Technology and Sales Director Dominick Kelly, VIQTOR DAVIS UK Director of Data Science and Business Analytics William Relf, and our own VP of Solutions Engineering Wojciech Froelich.
The topics delved into will include:
The importance of data and why it's collected
What exactly we mean when we say "bad data"
How good data goes bad
The impact of bad data and whether it's possible to "reform" it
Who ultimately pays the price for bad data?
Getting this much expertise together in the same place wasn't an easy feat, so it's definitely an event you won't want to miss!
Register here to join us online on March 25 – the live panel starts at 4pm CET/ 8am MST – 5pm CET / 9am MST.
Meet the Moderator and Panelists!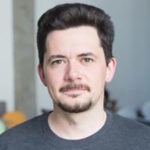 Konstantin Savenkov
CEO and Founder, Intento
After receiving a PhD in 2008, Konstantin Savenkov led research and development efforts for online content services, then worked as CTO at Zvooq and as a chief operating officer at Bookmate. In 2016, he contributed his experience in artificial intelligence (AI), tech, and operations to found Intento, Inc., where he helped build tools to source, evaluate, and leverage machine translation and other cognitive AI services.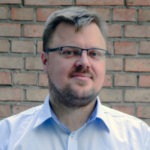 Wojciech Froelich
VP of Solutions Engineering, Argos Multilingual
Wojciech Froelich has over two decades of experience in localization engineering. He is VP of Solutions Engineering at Argos Multilingual, where he leads a team of experienced engineers who are responsible for building customer-oriented localization workflows as well as providing internationalization consultancy and software engineering support. He focuses on integrating authoring, automated translation management, and multilingual publishing systems.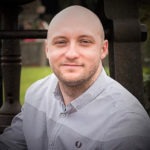 William Relf
Director of Data Science and Business Analytics, VIQTOR DAVIS UK
Will is a strategic leader in data with a richness of experience gained from practicing within multiple industries across Europe and Asia. Will leads the data science and business analytics practices at VIQTOR DAVIS UK. He also advises the leaders of the world's largest organisations and governments across the various domains of information management, from strategy, governance, and architecture to master data, data quality, integration, business intelligence, and data science.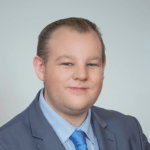 Dominick Kelly
Technology and Sales Director, KantanMT
Dominick Kelly is the Technology and Sales Director at KantanMT, part of KWS plc. He is responsible for the KantanMT, AI, Skynet, and XLOC client solutions as well as technology direction. After 17 years in the localization technology space, he still gets excited about the new innovations and unique solutions that fellow L10n professionals are driving around the world. "If there are two things I love, it's making people think "why not" and "hell yeah," he says. Working at STAR Group, RWS, XTM, and KWS plc. has turned him into a mix of engineer and technology consultant. This unique blend makes it easier for him to grasp the best path and the right solution.