The following article is summarized content from a recorded digital event. We have taken insights from the speakers who led the discussion. Some information about their professional roles may have since changed.
As the world becomes increasingly interconnected, organizations are recognizing the importance of creating multilingual content strategies that are inclusive and culturally sensitive. This is vital for companies that operate across borders, as it's crucial to consider how language, visual elements, and cultural symbols impact communication with international audiences.
To help organizations navigate this complex landscape, our December webinar, "Getting Inclusion Right in Your International Content", brought together a group of localization professionals to discuss the challenges and best practices of diversity and inclusion (D&I) strategy in international content creation and distribution.
Meet our webinar guests:
Alison Toon is a senior analyst at CSA Research. Formerly known as Common Sense Advisory, CSA Research is an independent market research firm that provides data and primary market research to help companies grow their businesses in diverse language markets globally. To CSA Research, Alison brings over 25 years of experience in the translation and localization industry and expertise in translation management tools, processes, architecture, and operations. Alison became interested in inclusive content because of the need to apply diversity, equity, and inclusion policies for large, globally operating U.S. enterprises.
Mariana "Marie" Rolin was the director of quality and creative solutions at Chillistore at the time of this event, a company specializing in localization quality assurance. Marie leads the quality development team in designing and maintaining workflows tailored to the needs of distinct content standards. Marie is also a visual artist whose talent for illustration informs her innovative approaches to helping global organizations thrive. Marie became interested in inclusive content because her work with language and content showed the impact of framing information on how consumers participate in the world.
Amanda Hawthorne is the inclusive language specialist at Electronic Arts, one of the world's most prolific publishers of video games for consoles, personal computers, and mobile devices. Amanda brings nearly two decades of experience in teaching, training, and creating learning materials in diversity, equity, and inclusion to her work at EA. Amanda is also an award-winning researcher and recently contributed to the book "How To Write Inclusive Materials" by Tyson Seburn.
Inclusive language is essential in international business content because it shows a company's commitment to diversity and inclusivity. This allows companies to authentically connect with their diverse customer base, which is essential in today's global economy. Non-inclusive language can have a significant negative impact on different communities. In marketing content, for example, it can promote harmful stereotypes, alienate potential customers, and damage a company's reputation. Using terms, images, and cultural symbols that recognize and celebrate the diversity of our world can help businesses build positive relationships with their customers.
Below, we share the key insights of our webinar on how businesses can understand and best use inclusive content for connecting with their customers.
Commit to inclusivity
There is always a way to create inclusive content, says Alison. For example, the question of how to handle gendered content comes up all the time with CSA Research's enterprise customers. But as her work with language experts, linguists, and language service providers shows, the commitment to rendering inclusive language in the targeted language can yield the right results. Amanda concurred, sharing an example from the work being done at Electronic Arts. "We've created inclusive language guides in 30 different languages," said Amanda, "so that everyone is literally on the same page." She notes that while issues such as restricted text length in video games might present challenges in certain languages, there's always a way when the inclusive way is made the priority
See inclusive language as more than just words
For all webinar guests, it was key that businesses take a holistic view of language and communication. It is more than text. Marie highlighted the importance of visual communication, pointing out that images and illustrations can also convey cultural stereotypes or biases that can exclude certain audiences. Amanda concurred, reminding listeners that inclusive language goes beyond just word choice, but also encompasses tone, style, and overall messaging. Where images are used to convey inclusivity, businesses should carefully examine their targets. "What's the goal you're trying to achieve with visual diversity?" asked Amanda. "Is it just a checkbox, or are you actively trying to include people in a holistic way?"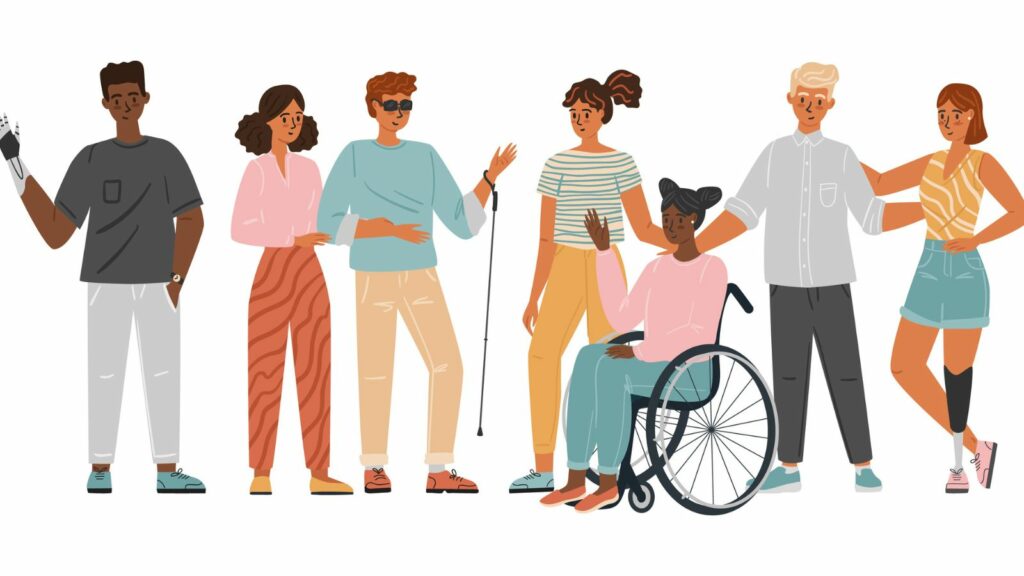 Make language inclusivity a quality standard
Equally important to our webinar experts was the need to make inclusive language a part of quality standards. By incorporating inclusivity into quality standards, noted Marie, it becomes a natural part of the content planning cycle. It is not just an add-on, but a fundamental part of the process. Amanda added that metrics for audience appropriateness should be included in quality standards to ensure that content is inclusive and culturally sensitive. Alison emphasized the need to consider how linguistic assets play into the localization process and how changes in language, such as inclusive language, affect the use of translation memory and terminology. Reassess your linguistic content and its purpose against your inclusive language standards to ensure the content is still achieving your company's goals.
Listen to and learn from your locales
Community involvement and stakeholder feedback are vital to creating inclusive content and inclusive language guides, said our webinar experts. Get feedback from people who are knowledgeable about the language and culture in each country or region in which the company operates, said Alison. This feedback can help organizations identify potential pitfalls and ensure that the language they're using is inclusive and culturally appropriate. Amanda echoed this sentiment, noting that organizations should be open to learning from feedback, even if it is uncomfortable, to improve their content and correct any missteps in messaging.
Final thoughts on Inclusive Language
Creating inclusive content is not just a moral imperative; it is also a business imperative. Organizations that fail to consider language and cultural nuances in their content risk excluding potential customers and damaging their brand reputation. The insights shared by the webinar guests offer valuable guidance for companies looking to get inclusion right in their international content. By committing to D&I strategies, taking a holistic view of inclusivity in language and communication, making inclusivity a quality standard, and collaborating and learning from feedback, organizations can ensure that their content helps build stronger relationships with their global audiences.
"Getting Inclusion Right in Your International Content" is just the first of our series of webinars on D&I content strategy. Watch the on-demand recording from Keeping Your Slavic Language Content Inclusive to keep delving deeper into inclusive language best practices across more languages.